Find inspiration with our customer's railing projects in 2023
We take great satisfaction seeing the finished work our customers planned. These projects not only enhance the home, adding a stylish touch to any area, but make such spaces safer for all.
Are you struggling to decide which railing would suit you? Then browse some of the best railing projects from 2022's for inspiration.
ST PRIME – Stainless steel glass railing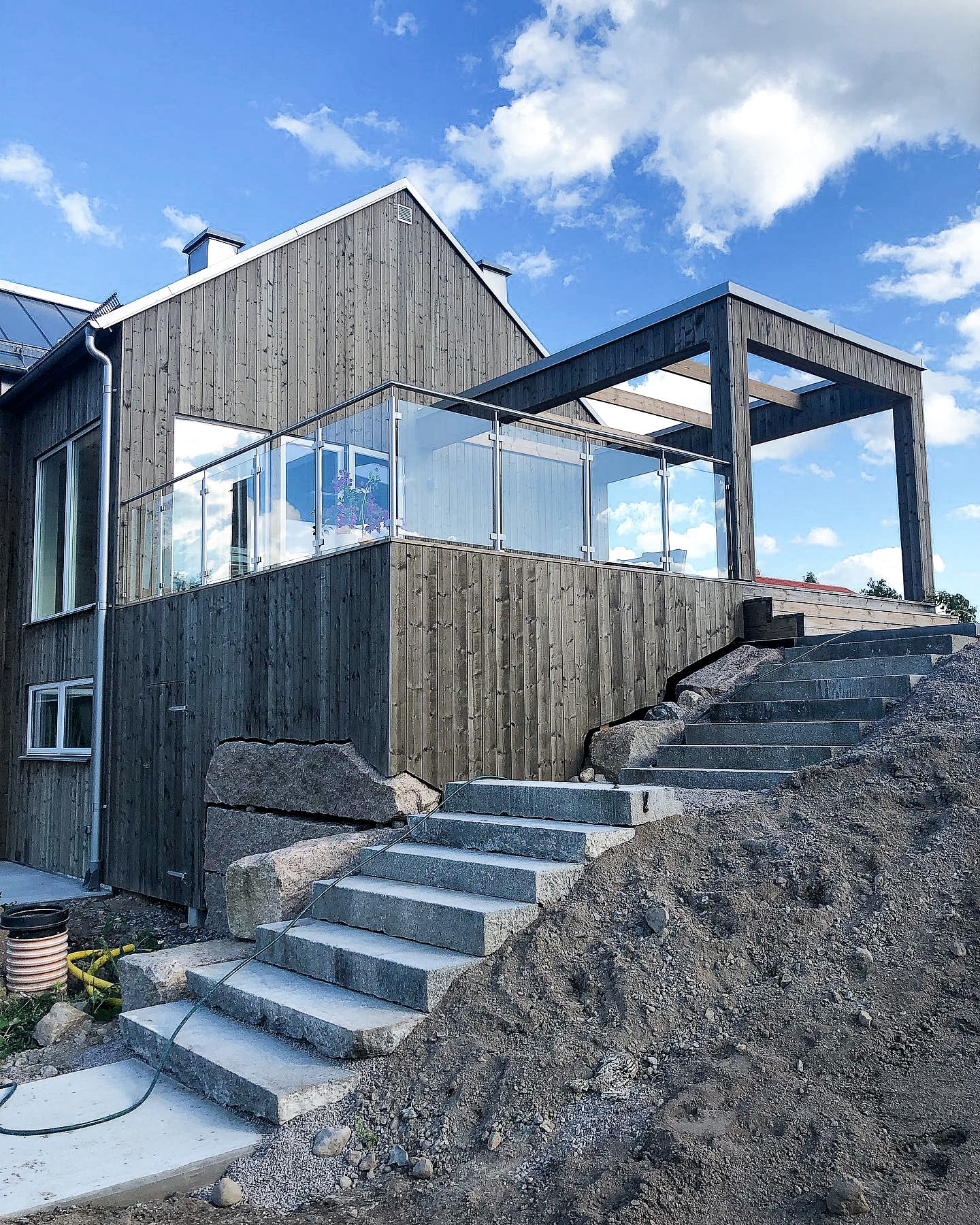 Here, our customer has installed a tough stainless steel glass railing with a top rail. The railing has been cleverly placed so that it frames the balcony whilst protecting against falls. The railing is top-mounted, where the end and beginning are attached to the wall without a post, for a stylish effect.
Design your stainless steel glass railing here
Handrail in stainless steel
A fantastic material choice where the stainless steel handrail meets white walls, black stair treads, and framed brick door frames.
Design your handrail here.
Only-Glas railing in laminated glass
Here, our customer has chosen our popular support-free railing, together with laminated glass. They mounted the design on top of a balcony to reduce visibility whilst preserving the view.
Design your post-free glass railing here.
Stainless steel railing with horizontal bars
A stainless steel railing with horizontal bars offering superb views of the surroundings whilst protecting against falls.
Design your stainless steel railing here.
Height adjustable glass railing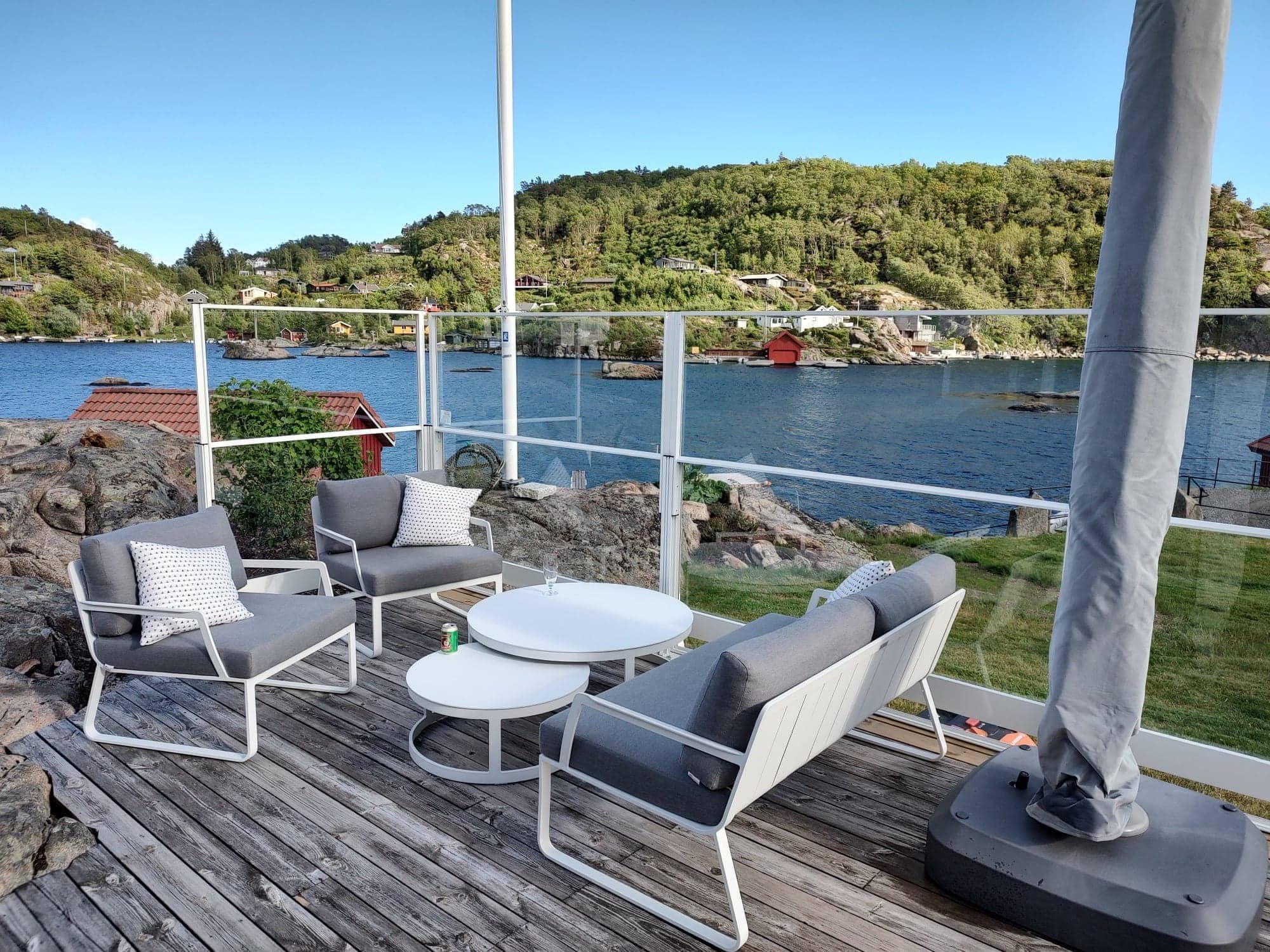 What an amazing setting and view, right?! Here, the customer has chosen a glass railing that can be adjusted on demand. The adjustable upper section is perfect for acting as a wind break when an blustery days. And, on warmer days, you can keep the section lowered and savour the view and the summer breeze.
Design your adjustable railing here.
Alu Modern
Alu Modern is a stylish aluminium glass railing that supports wider glass sections. Here, the customer has mixed clear with opal glass to create the best view.
Design your aluminium modern railing here.
Support-free indoor glass railing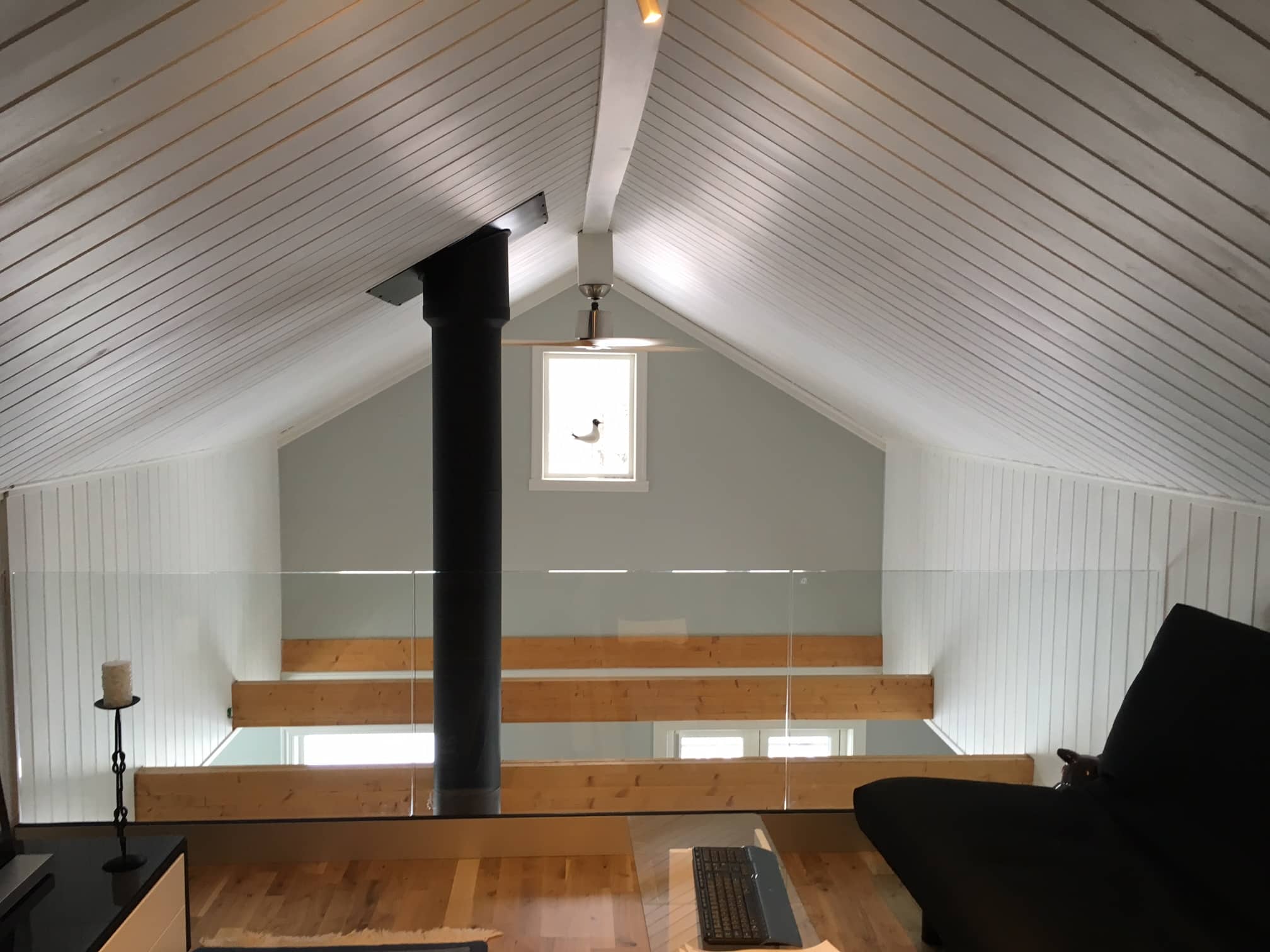 Our railings are suitable for both indoors and outdoor use. Here, the customer has installed a support-free glass railing without a top rail and held in place by a floor runner, so that the view and light is completely unimpeded. There are a range of options for floor mounting, enabling you to tailor your design further. They can be mounted from the top or sides or upon different types of surfaces. As a result, our railings can be installed in many different indoor and outdoor settings!
If would like to find inspiration from our customers, click HERE
Do you have difficulty deciding online and would like to assess our products directly? Please do not hesitate to book a time that suits you and visit our exhibition to check out our products in person. Click HERE to book an appointment!
If you are unable to visit our exhibition, we will be more than happy to help you by phone, email or chat.